A Professional, Cost Effective Service
Decking Design Ltd is your premier destination for all your decking and outdoor living needs in Cumbria. We are proud to offer a wide range of services and products, including composite decking, composite cladding, composite fencing, artificial grass, and caravan decking.
With our expertise and commitment to quality, we aim to transform your outdoor spaces into beautiful, functional, and low-maintenance areas for relaxation and entertainment.
Composite Decking
Decking Design Ltd specialises in composite decking, the perfect choice for those seeking a durable and long-lasting decking solution. Our composite decks are crafted from a blend of recycled materials and high-quality polymers, offering superior strength, resistance to rot and decay, and minimal maintenance requirements. With a wide selection of colours, textures, and styles available, we can help you create a stunning deck that complements your home and personal style.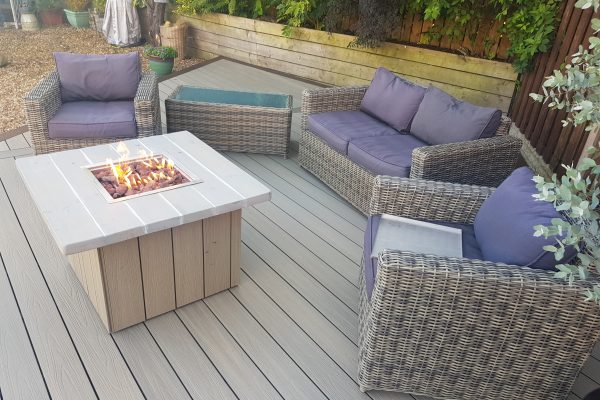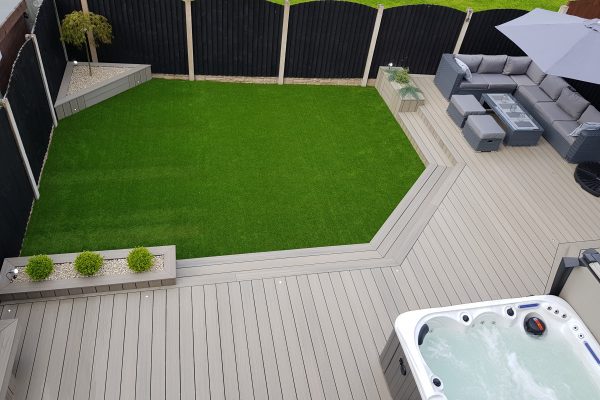 Artificial Grass
Transform your lawn into a lush, green oasis without the hassle of mowing, watering, or feeding. If you want artificial grass in Cumbria, our lawns are designed to look and feel like natural grass, providing a vibrant and low-maintenance alternative for your outdoor space. Whether you have a small garden or a large landscape, our artificial grass options offer excellent drainage, UV stability, and durability, ensuring a beautiful and practical solution for any outdoor area.
Get In Touch
At Decking Design Ltd, we pride ourselves on our professionalism, attention to detail, and commitment to customer satisfaction. Our skilled team will guide you through the entire process, from consultation to completion, making your vision into a reality. We use only the highest quality materials and employ the latest techniques to deliver exceptional results that exceed your expectations.
Contact us today to discuss your decking and outdoor living needs. Let Decking Design Ltd be your partner in creating the outdoor space of your dreams.