Lush & Green All Year Round
Our artificial grass is an excellent alternative option for gardens and outdoor spaces where is hard to grow natural grass. We know how important it is to have a lush, green garden all year round, so our uniquely designed artificial grass is there to give you the opportunity to keep your​ spaces clean and natural looking.
We offer artificial grass lawns in Cumbria and across South Scotland, they aren't just for humans to enjoy. All our turf is certified pet and dog friendly artificial grass, made to handle their mess and make the clean-up simple.
Premium Artificial Grass
Decking Design Ltd takes pride in offering premium artificial grass solutions that transform outdoor spaces. Our artificial grass products are carefully chosen to replicate the lushness and realism of natural grass while requiring minimal upkeep. With a variety of options available, our artificial grass is perfect for transforming any area into a beautiful, low-maintenance oasis.
Whether it's a residential lawn, a holiday home, or even a rooftop garden, our artificial grass provides a vibrant and evergreen landscape that remains vibrant year-round.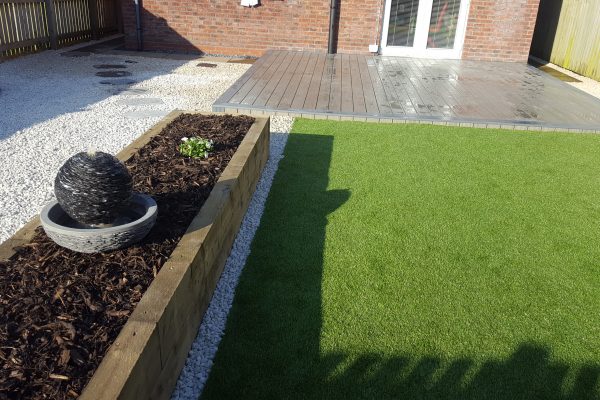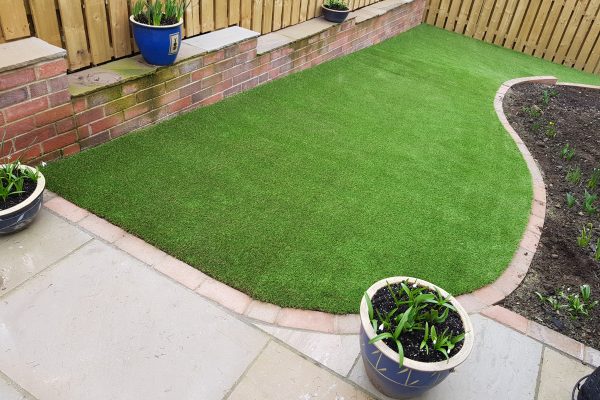 Stunning & Long Lasting
Engineered with advanced drainage systems and UV protection, Decking Design Ltd's artificial grass is highly durable, ensuring it can withstand heavy foot traffic and various weather conditions.
Emphasising both aesthetics and functionality, all of our artificial grass offers a hassle-free and environmentally-friendly solution for those seeking a stunning and long-lasting alternative to natural grass.