A Better Look & More Space
A spacious deck around your caravan can create additional space for you and your family, where you can spend time enjoying the sun with family and friends. The addition of this practical space means you can have a more enjoyable holiday.
We specialise in caravan decking in Cumbria, a skirt around your holiday home makes it more attractive as well as more heat efficient, helping to reduce draught and cold air underneath the caravan. We can offer a range of colours across our range of plastic handrails and skirting, to be combined with complementary composite decking.
Elevate Your Living Space
The Decking Design team specialise in creating exceptional caravan decking solutions that elevate outdoor living experiences. Our caravan decking is expertly crafted to enhance the functionality and aesthetics of caravan spaces, providing a comfortable and stylish extension to the living area.
Using high-quality products from the most reputable suppliers in the UK, we  ensure that all caravan and holiday home decking installed by us is durable, weather-resistant, and requires minimal maintenance.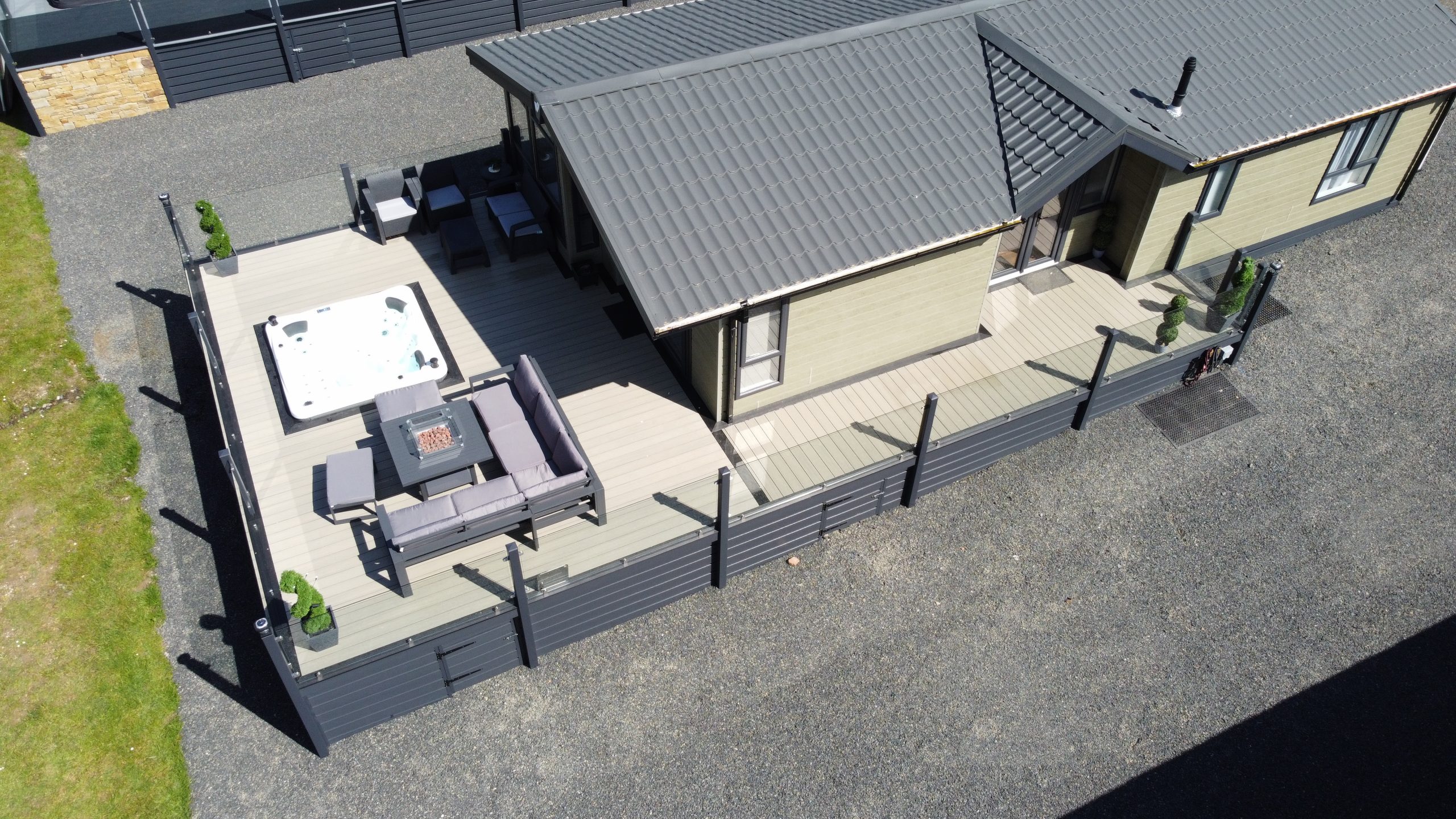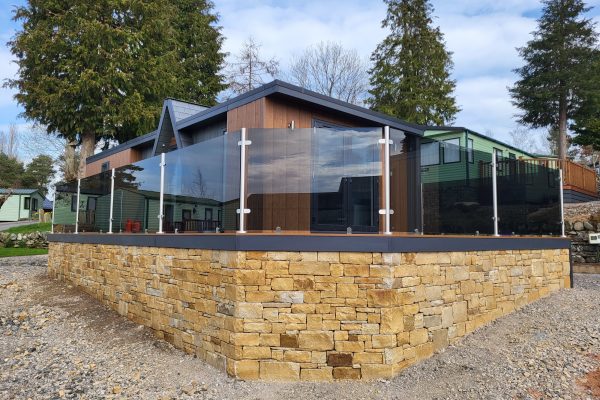 Customised Decking Solutions
With a range of designs and finishes available, we can customise decking solutions to complement any holiday home or caravan. Whether it's a spacious deck for entertaining or a cozy nook for relaxation, our team will create an inviting outdoor space that seamlessly integrates with the caravan.
Offering excellent slip resistance and longevity, our decking solutions are designed to withstand frequent use and the elements.