Many Cladding & Fencing Options
Decking Design Ltd offers high-quality composite cladding and composite fencing solutions that combine durability, aesthetics, and sustainability.
Composite cladding is an excellent choice for enhancing the exterior of buildings, providing a sleek and modern appearance while offering superior weather resistance and low maintenance requirements. The composite fencing options provided by Decking Design Ltd not only offer privacy and security but also offer a long-lasting alternative to traditional timber fencing.
Composite Cladding
Our composite cladding will enhance your outdoor spaces with contemporary look and underline the beauty of the space, adding a high end, cosy finish. Combining the toughness and longevity of a capped wood plastic composite with the beautiful, natural looks of wood.
UltraShield Cladding allows for air circulation between the cladding and joists, keeping the inside dry by isolating water from outside. As there is no need for painting or oiling there are no additional overheads involved in the installation and upkeep.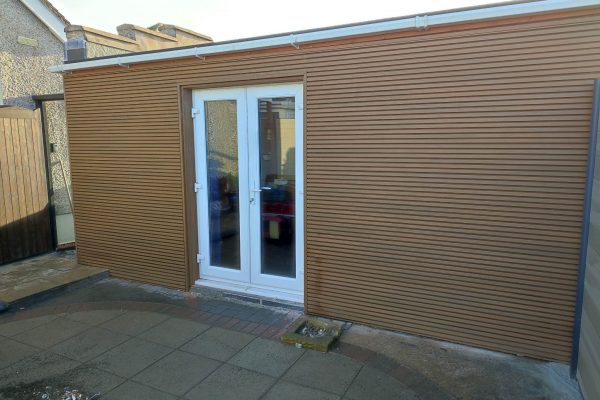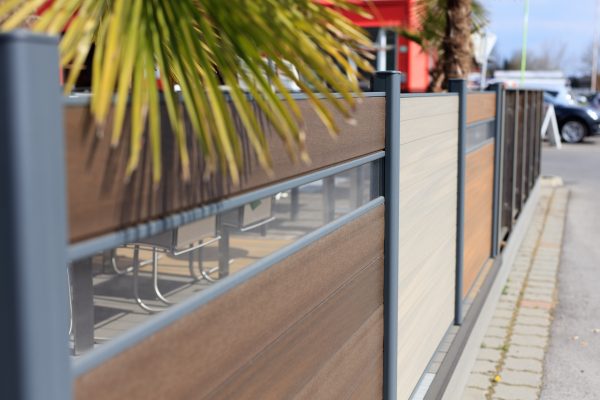 Composite Fencing
Beautiful composite fencing can add real curb appeal to your much-loved home and underline the character of the living space. Our eco-friendly garden fences combine the strength, and texture of wood with the simplicity, durability and low maintenance of plastic.
Composite fence will not rot and is almost maintenance free with a guarantee of 25 years. We are proud that our composite product are made with 85% recycling plastic and timber fibre, 10% eco-friendly bonding agent and 5% special high resistance polymers.